Welcome to the initial edition on Throwback Thursday!! I've been kicking the idea of this series around for a very long time. Thanks to Bernie at Needle & Foot Fine Fabrics, I have now taken the leap.
What led to this first step, Joyful???
Well, I was wandering aimlessly around the internet early Tuesday evening and stumbled upon Cynthia's new post at Quilting is more fun than Housework. As things happen, this led me down a spiraling path into the depths of BlogLand...
Bernie was hosting an event about embracing our imperfections as quilters and I thought I might as well "bare all" and join the 70+ bloggers who were fessing up to blunders they've made in quilting.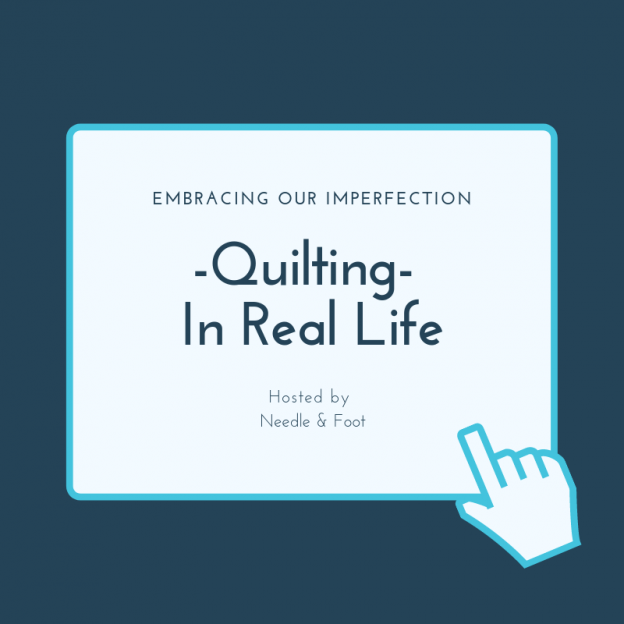 There were a wide range of blunders. Kathleen at Kathleen McMusing posted these three:
Quilting a piece of fabric to the back of the quilt
Chain stitching without thread
Blocks in the wrong place
Don't most of us do ALL of those things ALL THE TIME?!?!
I know that I do!!
Worse that ANY of those, my biggest mistake involves my (then) newly purchased APQS Millennium Longarm Quilting Machine. I posted about it HERE, in a post titled Lemonade, but will hit the highlights for you.
Sew...
I'm merrily quilting along, almost ready to roll the quilt for one final time, when...
CLANG!!!
What was that?!?! Oops! I was sewing so fast that I banged into the take up rail. Back and forth around the machine to do the rolling to the last section.
Some of you experience longarmers may have a clue as to where I'm going with all of this by now...
Hmm... That's strange. Roll, roll, roll. Back around to the front to see where I left off.
What's that?! A seam unraveled???
THIS POST the completed quilt and alludes to the plan for how I fixed my mistake. In looking back, I was unable to find the post, but here is a photo of the fix:
I missed hitting the exact mark on the back, but it's my quilt and I'm not really bothered by it:
Until next time...
Quilt it REAL!!!